Created in 2001, Icy Bodies has been installed in over a dozen national and international museums. "The pale, ghostly swirls on the dark water," described the London Telegraph newspaper, "have a beauty that belongs as much in an art gallery as it does here, in a science museum." Reminiscent of comets, the ice shards sublimate small amounts of carbon dioxide that propel the spinning shards in unexpected directions. The resulting patterns are mesmerizing and unique to each cycle.
Icy Bodies is created at two scales, standard and iconic. The larger version accommodates up to eight viewers, the standard version may be viewed by up to four to five visitors.
Both sizes require approximately 4 lbs. of dry ice per day. Ice must be supplied in pellet form and requires approximately 10 minutes a day to process the ice. Ice crusher and sieve are included. The exhibit lasts up to 10 hours per load.
The artwork has the following features:
UV filtration system

Defrosting circulation and automatic water level cycle

Automatic timers for dry ice feed

Modular and accessible component systems for easy maintenance and servicing
Dry ice availability and cost can be researched at your request. Typical costs average less than $5/day.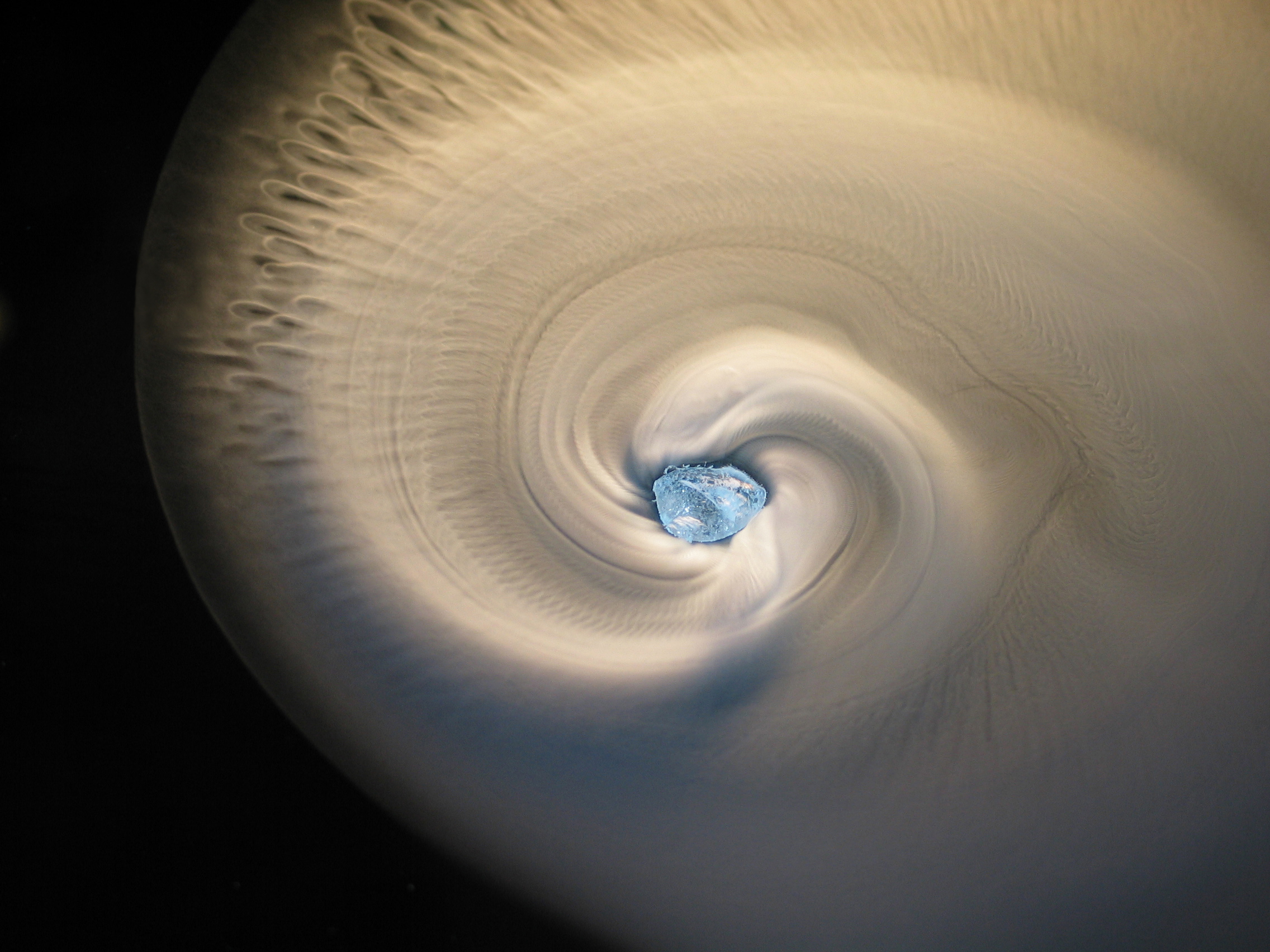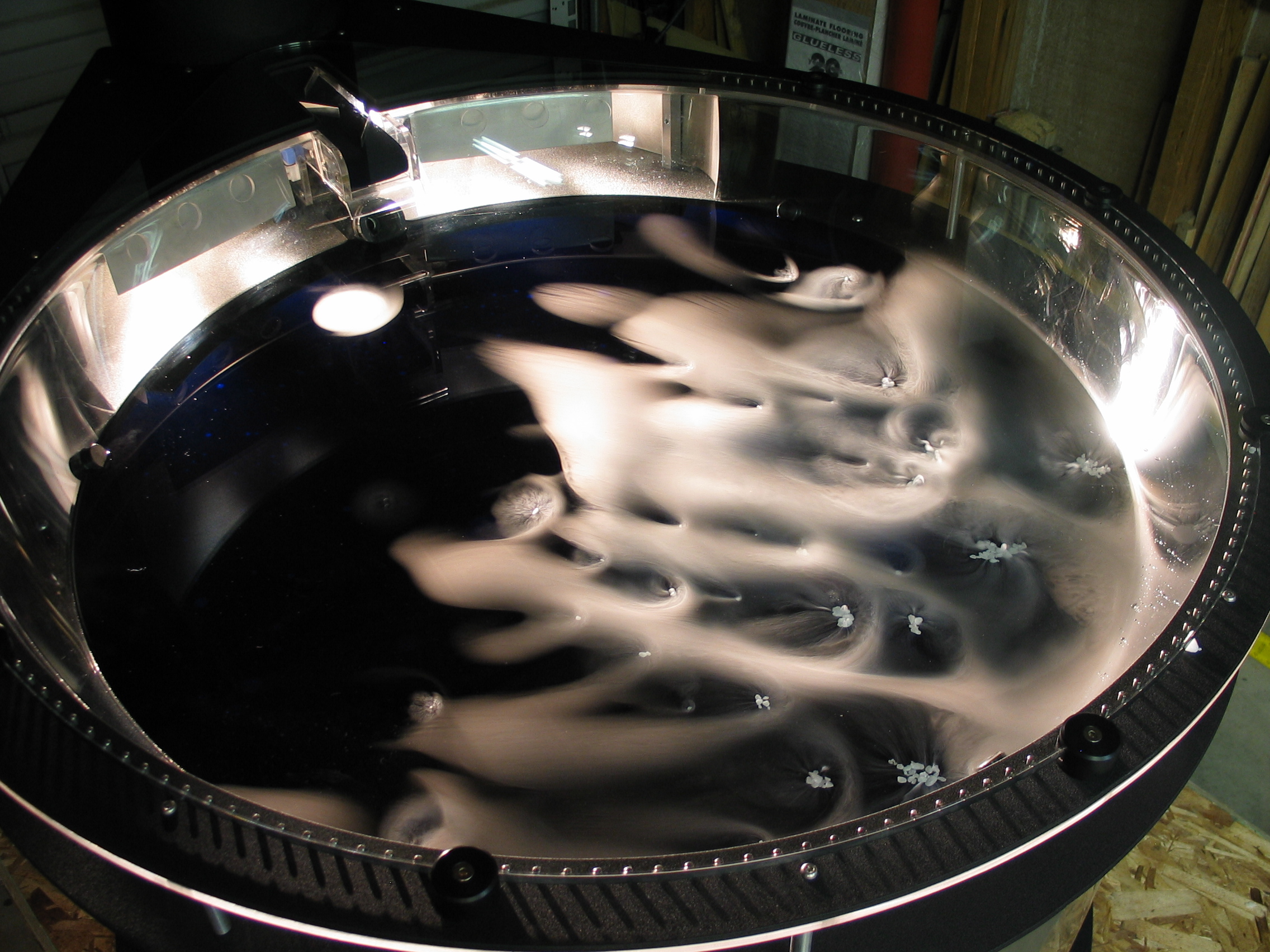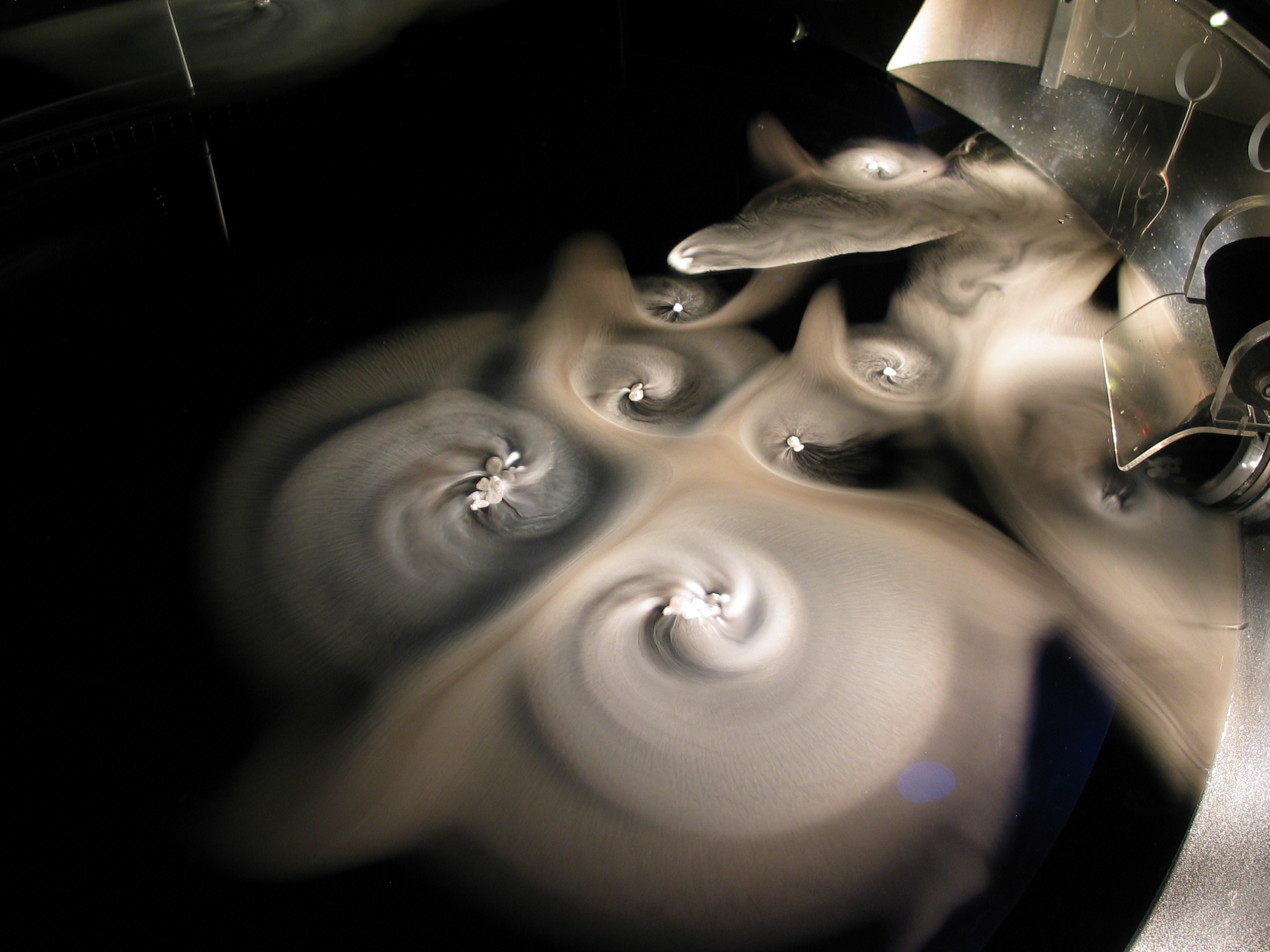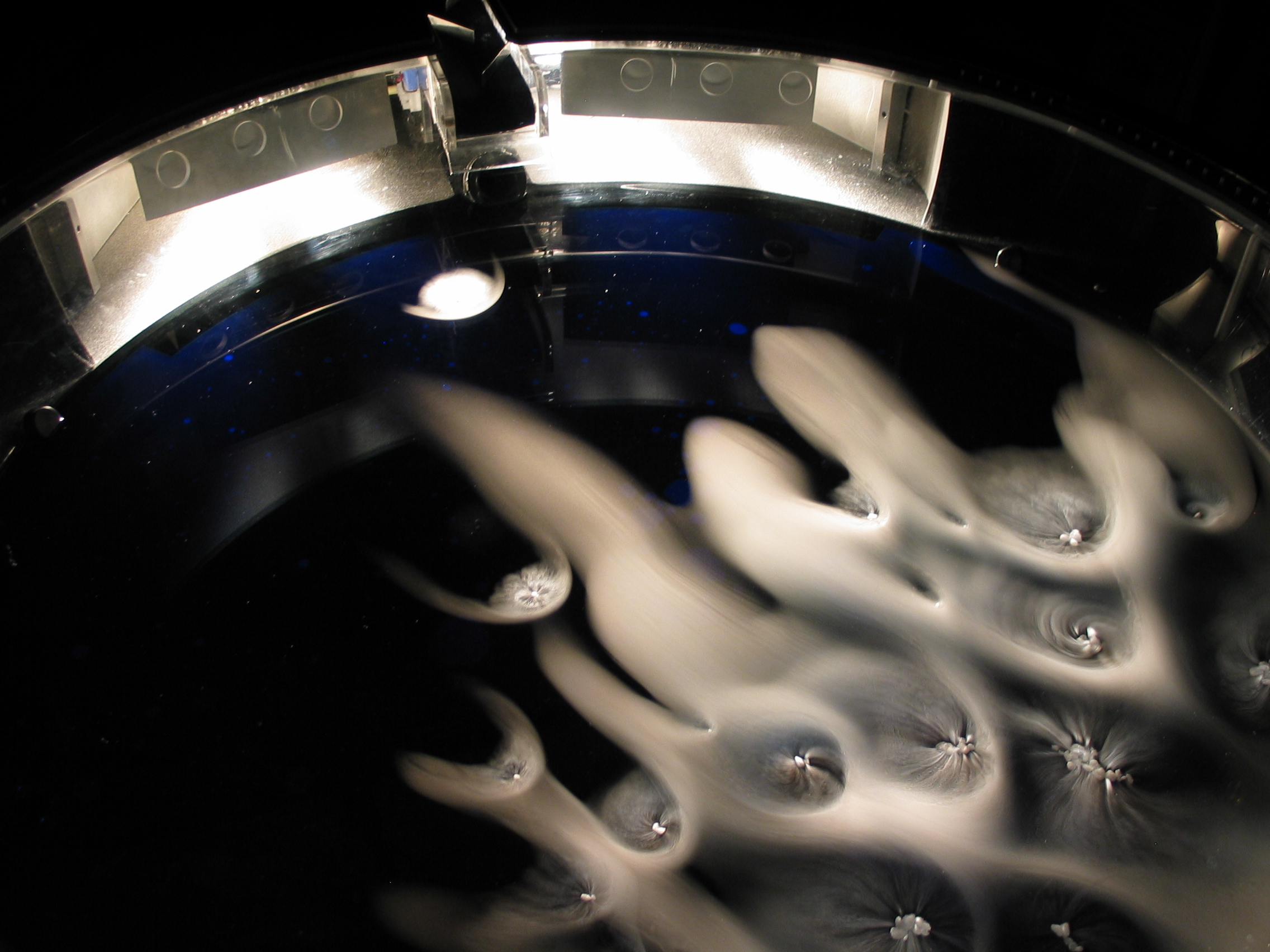 Icy Bodies may be purchased directly from Shawn Lani Studios.
Installation sites include:
Hong Kong Space Museum, Hong Kong

New York Hall of Science, NY, USA

London Science Museum, London, England

Cité de l'espace, Toulouse, France

Singapore Science Center, Singapore

The Exploratorium, San Francisco, USA

The Swiss Science Center, Technorama, Winterthur, Switzerland

Copernicus Science Center, Warsaw, Poland

Phaeno Science Center, Wolfsburg, Germany

Amazeum, Bentonville, Arkansas, USA

Chabot Space and Science Center, Oakland, USA

Trompo Magico, Jalisco, Mexico

Don Herrington Science Center, Amarillo, Texas USA

Otago Science Museum, New Zealand

Questacon Science Museum, Canberra, Australia

Sasayama Museum, Sasayama, Japan

Clark Planetarium, Salt Lake City, Utah